Black Bobby The Hole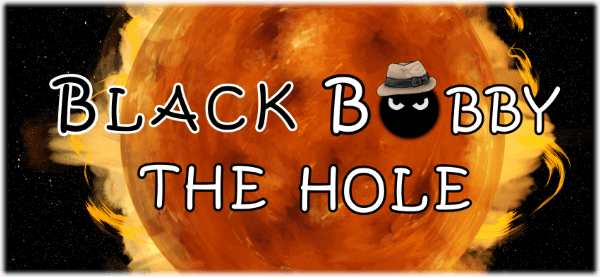 A Casual Something RPG Thing!
Black Bobby The Hole is an RPG game with modern cartoony graphics in which Bobby, the black hole, must defend his home and solve the mystery of the cursing entity.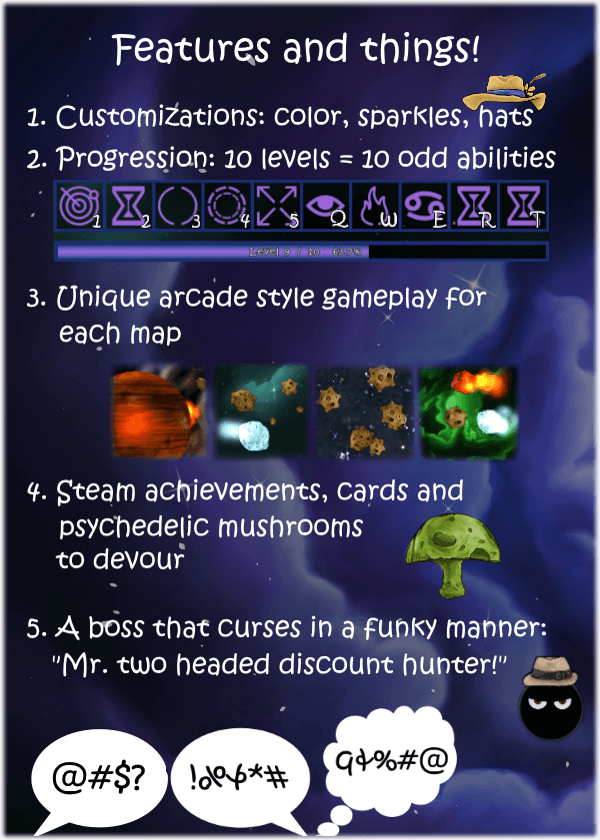 Short version
Bobby was disturbed (mentally) by a big bang and some loud curses. What followed was an invasion of unfriendly asteroids.
His sole purpose now is to defend his home side of the Milky Wow galaxy.
Intro graphics version whatever